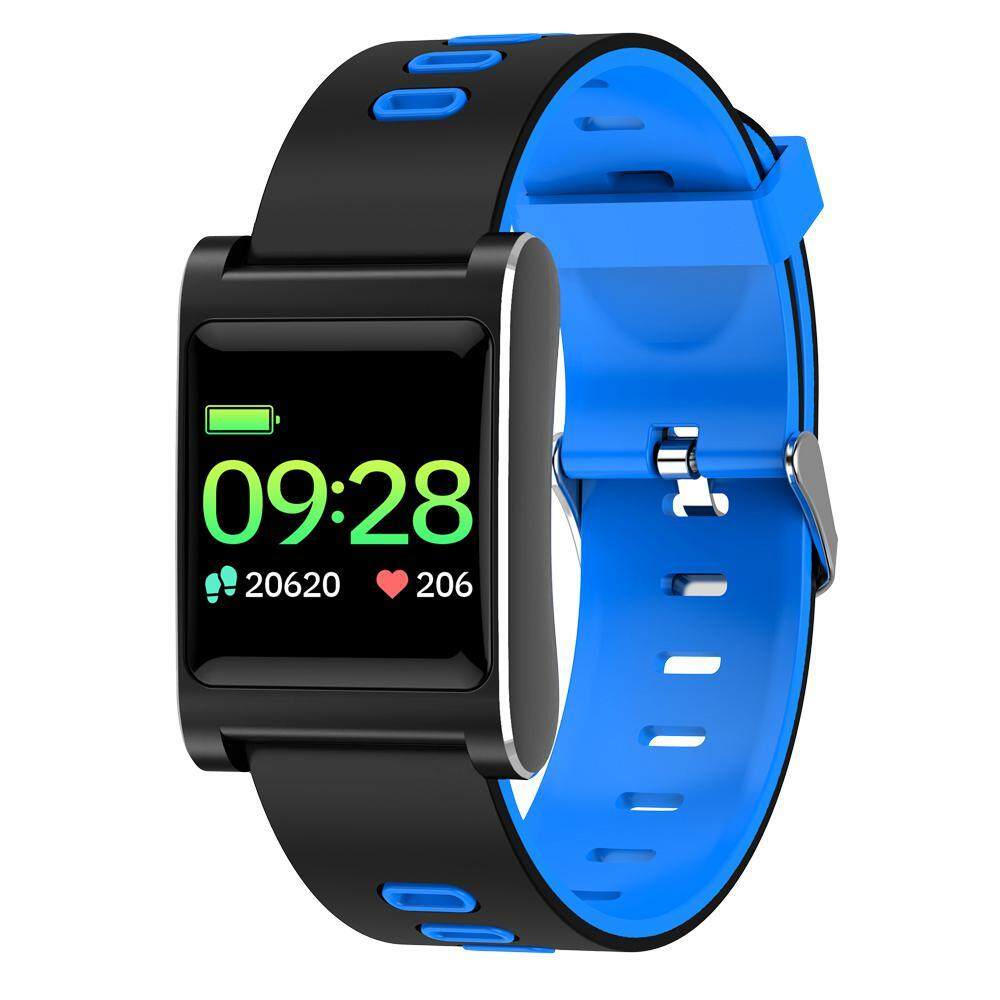 Hastra K88 Smart Wristband Blood Pressure Bracelet Color Display IP68 Waterproof Fitness Tracker Band for Android IOS สมาร์ทวอทช์
อิเล็กทรอนิกส์ Hastra K88 Smart Wristband Blood Pressure Bracelet Color Display IP68 Waterproof Fitness Tracker Band for Android IOS
ราคาก่อนใช้ส่วนลด

604.67

บาท
Hastra
Hardware parameters Master chip: NRF51822 QFAC G-sensor model: 3D accelerated ROHMS Heart Rate Sensor Model: HY1303/LST1303 Huajing Resolution: 128*64 Key mode: single touch panel Charging head specifications: charge 1A or less Standby power consumption: standby for 30 days, normal use for 10 days Bluetooth type: Bluetooth 4.0 Font push type: multi-language font APP:DA FIT Charging voltage: 5.0V Charging current: 80MA Firmware language: Chinese, English, Korean, Spanish, Japanese, French, Russian, Arabic App Languages: Chinese, Traditional Chinese, English, Korean, German, Spanish, Japanese, French, Italian, Russian, Portuguese, Arabic Mobile phone system requirements: iOS 9.0 and above, Android 4.4 and above
ข้อมูลสินค้า Hastra K88 Smart Wristband Blood Pressure Bracelet Color Display IP68 Waterproof Fitness Tracker Band for Android IOS
Using 1.0 inch large IPS display, 128*96 HD resolution; high hardness 2D glass lens, incorporating rounded design elements, high hardness and scratch resistance, sensitive touch, allowing visual and tactile to wait for ideal Experience.
IP68 international standard, waterproof, dustproof, anti-corrosion, no matter how to wash your hands, body, or swimming, you don
Real-time dynamic heart rate monitoring, wrist optical 3D acceleration sensor, 24 hours a day to automatically monitor the heart rate, regardless of sports or other life dynamics, will record every monitoring data; bracelet automatically monitor and record the amount of daily exercise, time and other data, help you Learn more about your exercise intensity.
Blood pressure monitoring can be performed through the wristband anytime anywhere to calculate oxygen saturation, calculate optical pulse, quickly understand blood pressure data, avoid risk of strenuous exercise-induced disease, and intelligently remind more healthy activities.
When a mobile phone calls or has new information, the wristband will be synchronised with a vibrating reminder and will display the content of the caller and the content of the message. Any information will be lifted to see.
##Tag##
# ของใหม่สมาร์ทวอทช์Hastra K88 Smart Wristband Blood Pressure Bracelet Color Display IP68 Waterproof Fitness Tracker Band for Android IOS,
# ลดกระหน่ำ Hastra K88 Smart Wristband Blood Pressure Bracelet Color Display IP68 Waterproof Fitness Tracker Band for Android IOS
,# ลดล้างสต๊อกอุปกรณ์ไอทีสวมใส่,
# ลดล้างสต๊อก Hastra K88 Smart Wristband Blood Pressure Bracelet Color Display IP68 Waterproof Fitness Tracker Band for Android IOS
,# ลดกระหน่ำ อุปกรณ์ไอทีสวมใส่ Hastra K88 Smart Wristband Blood Pressure Bracelet Color Display IP68 Waterproof Fitness Tracker Band for Android IOS